My profile
My profile¶
To get to your profile, click on the icon at the top right and select "My Profile".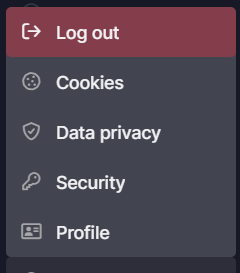 Figure 1: Account management
This will take you to the profile overview.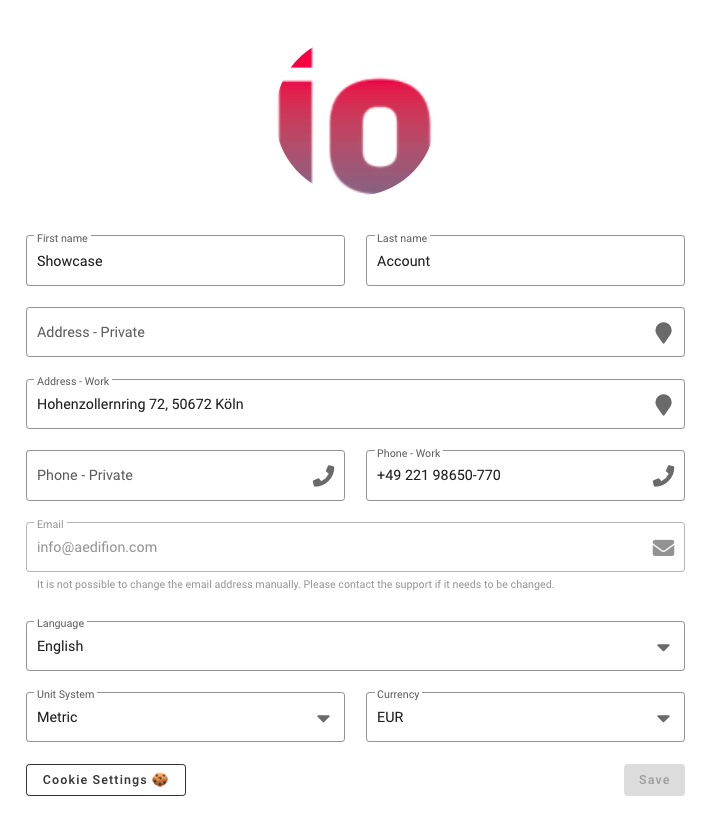 Figure 2: Profile overview
You can select from the available languages under "Language". Currently English and German are available as selectable languages. These can be selected from a dropdown menu, which opens after clicking on the "Language" field.
You can add more information like your address or phone number to your account. In addition, you can change your name and profile picture. All information except the email address can be changed at any time.
After you have made changes, click "Save".
Passwort¶
If you want to change your password, click on the right icon at the top and select "Security".
---